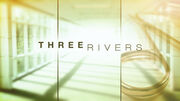 Season One introduces the famous transplant surgeon,
Dr. Andy Yablonski
, and
his colleagues
. Andy, is it revealed, is a former criminal struggling to make emends to his past while trying to help a Sundanese young man,
Kuol
, get a heart. Through many trails and errors (and with the help of his colleagues), Andy is able to get Kuol listed. Andy also starts a relationship with an ER resident,
Lisa
. Along the way,
Micheal Zelasko
, a convicted fellon and Andy's truoblesome uncle is released from prison, and donates a huge sum of money to Kuol's foundation. Soon after, Micheal murders Paul Tiary, a man that Micheal and Andy knew ten years ago. Kuol's foundation money is in it's darkest hour when
Detective Ted Sandefur
threatens to seize the money, and to "rat out" Micheal (as Andy did supposedly before). With the the help of
Dr. Luc Bovell
, Andy's rival, Kuol is able to get a heart transplant and survive. Andy,
Miranda
,
David
,
Ryan
,
Sophia
, and
Pam
all celebrate happily to Kuol's new life ahead of him.
Ad blocker interference detected!
Wikia is a free-to-use site that makes money from advertising. We have a modified experience for viewers using ad blockers

Wikia is not accessible if you've made further modifications. Remove the custom ad blocker rule(s) and the page will load as expected.